Climate Protection Begins here in Berlin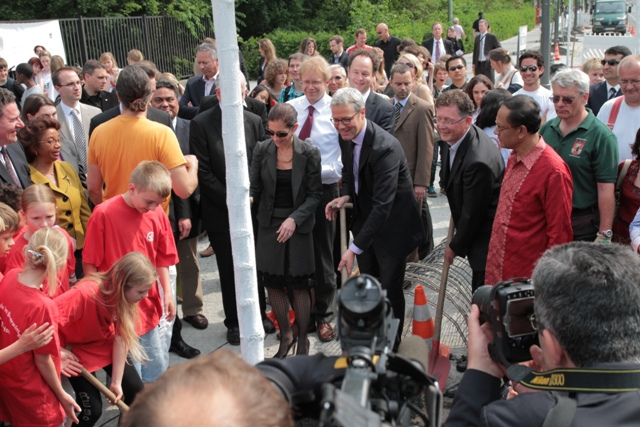 Each year we lose a colossal 13 million hectares of rainforest globally. And in Berlin alone, more trees are felled each year than are planted. Hosted by the Gaia environmental project, the 'Forest of Global Understanding' event at Berlin's Brandenburg Gate highlights the environmental threats faced by our planet as well as making a tangible step towards improving quality of life for our children.
Under the patronage of Germany's Environment Minister Dr.Norbert Röttgen, and shools secratary Mr. Jürgen Zöllnerwe will be planting 15 lime trees along Berlin's historic 'Straße des 17. Juni' we will be planting 64 lime trees along Berlin's historic 'Straße des 17. Juni' boulevard up to the Brandenburg Gate. The tree planting event will kick off at 10.30am on 12 May 2011 with an introductory greeting from Norbert Röttgen, followed by music from Fleur de lys, the Berlin Guitar Trio and Samba band Terra Brasilis before we break the ground for the first tree.
We heartily invite you to join ambassadors, politicians and environment ministers, business representatives, journalists and schoolchildren from Berlin's schools in pledging your support for climate protection – one of the most vital issues of our time. Your attendance is more than enough, however if you wish to make a strong statement of your support, we would be happy to welcome you as patron of one or more of the trees. Please contact us directly to find out more.
More Pics: here…