Biodiversity at risk! Take action
The current situation of biodiversity on our planet is alarming. Gaia United gGmbH calls on everyone to urgently rethink their consumption behaviour as we are at a critical turning point. Governments must admit that they have failed to address the main causes of biodiversity loss. Habitat destruction through agriculture and forestry, over-intensive land use, overfishing, pollution, invasive species and overheating of the planet have all worsened in recent years.
Particularly justified is the fact that global agriculture is often practised at the expense of biodiversity, climate, groundwater and soil fertility – the very factors on which its future depends. An ongoing scandal are the subsidies that harm nature. Tax money flows into the destruction of biodiversity, although it has long been known that there are alternatives. A sad example of this is the EU's agricultural policy. Worldwide, around 100 billion dollars are invested annually in agricultural subsidies that harm biodiversity. In addition, fossil fuels are subsidised to the tune of around 500 billion dollars a year, even though they pose a major threat to climate overheating and biodiversity.
It is high time that we all take responsibility and take action to reverse this disastrous development. Gaia United gGmbH calls for tree sponsorships and active involvement in the protection of nature. Every individual can make a contribution to preserve our earth and its precious biodiversity before it is too late.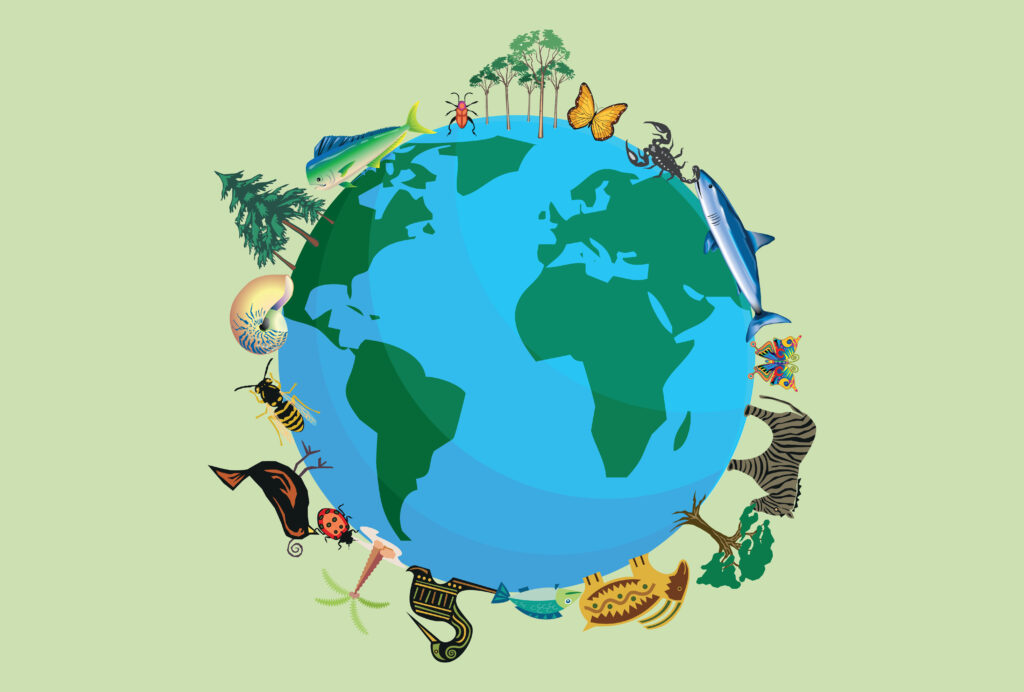 Solution
Concrete solutions are needed to address the pressing problems of biodiversity:
Sustainable agriculture: governments should create incentives for farmers to adopt sustainable practices that protect biodiversity and keep soils fertile.
Fishing regulations: There is a need to introduce stricter fishing regulations to prevent overfishing and protect marine ecosystems.
Environmental protection laws: Stricter environmental protection laws and regulations are needed to curb pollution and combat invasive species.
Promotion of renewable energy: Fossil fuel subsidies should be redirected to promote renewable energy and combat overheating of the planet.
Reduce harmful subsidies: Governments must remove harmful subsidies and instead invest in environmentally friendly alternatives.
Raise awareness: Organisations like Gaia United should continue to raise public awareness of the urgency of the problem and encourage people to rethink their consumption patterns.
Tree sponsorships: Tree sponsorships are a concrete way to support reforestation and forest protection, which should contribute to biodiversity conservation.
International cooperation: International cooperation is crucial for addressing transboundary
Cooperation is crucial to address transboundary environmental impacts. Governments should work together to find solutions.
It is up to each of us to work to protect our planet and its biodiversity. Together we can bring about positive change and ensure a sustainable future for generations to come.